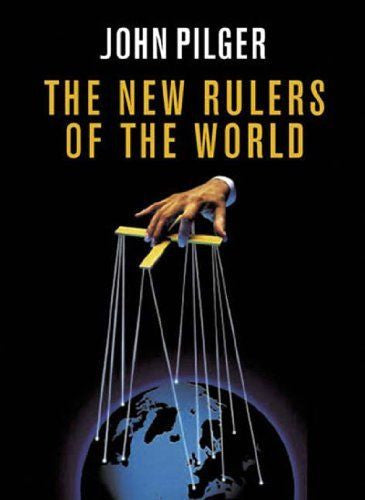 The New Rulers of the World By John Pilger
---
Description

In The New Rulers of the World the award-winning journalist John Pilger selects from his recent Guardian and New Statesman essays on power, its secrets and illusions. The title is from his television film about the mythology of globalization; in which he revealed how General Suharto's bloody seizure of power in Indonesia in the 1960s was part of a Western design that was the beginning of globalization in Asia. In this book, John Pilger discloses more of Indonesia's secret history, as well as describing the price paid by the people of Iraq for the West's decade-long embargo. The author also contemplates the September 11th terrorist attacks on America and the causes.




Key Features

Author(s)

John Pilger

Publisher

Verso Books

Date of Publication

19/04/2002

Language

English

Format

Hardback

ISBN-10

185984393X

ISBN-13

9781859843932

Subject

Politics: General & Reference

Publication Data

Place of Publication

London

Country of Publication

United Kingdom

Imprint

Verso Books

Out-of-print date

10/01/2014

Dimensions

Weight

373 g

Width

156 mm

Height

190 mm

Spine

32 mm

Description

Author Biography

John Pilger has twice won British journalism's highest award, that of Journalist of the Year, and is one of the world's best investigative journalists and documentary film makers. His other books include Heroes, Hidden Agendas, and Distant Voices.
---
Share this Product