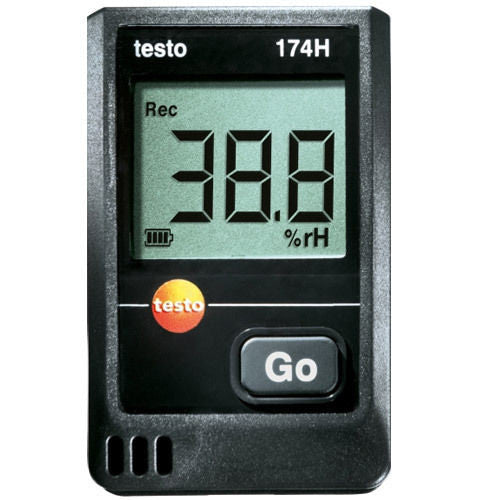 Testo 174H (0572 6560) 174H Mini Temperature and Humidity Data Logger, 2-Ch
---
Features
•Humidity sensor with long-term stability
•High data integrity, even with empty battery
•Large measurement data memory
•Display of the current temperature or humidity value
•Large measuring range
•Compact and robust
•Issue of alarms via display
•Data transfer to the PC via USB interface

Description

The mini data logger for temperature and humidity, Testo 174H, is ideal for monitoring temperature and humidity sensitive goods in storage. The Testo 174H also monitors building climate, continuously, securely and unobtrusively. The free software ComSoft Testo 174 allows fast programming of the data logger and easy analysis.
---
Share this Product